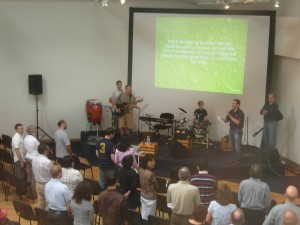 Hello All,
 
As announced this past Sunday at LIFT by the Servants Leaders (and I), there is  a  new era for LIFT in the months ahead in going and growing forward in faith with the Lord……..just as LIFT has done from the beginning.  On behalf of my family and our church I want to thank the Servant Leaders for their wonderful hearts, encouragement, insight, wisdom and prayers during our discussions over the past months in preparation for the year ahead of 2010 and beyond!  The following is the announcement that was shared to LIFT and over the next weeks, I intend to continue the conversation together via the LIFT updates!  Oh yes guys…..the journey of faith and the journey of LIFT continues and I look forward to seeing the Lord continue His blessings upon LIFT beyond our expectations!  
Beginning in January 2010, the Best family, after 5 years of "tentmaking" missionary work at LIFT, is taking a "sabbatical" for 2010 and turning over the active LIFT church leadership to LIFT's Servant Leaders and LIFT. Although it is often that a missionary family takes a furlough year after 4 or 5 years in the field, it usually means the family returns to their homeland and home church. In this case, however, the Best's (2nd) homeland is Switzerland and their "home church" is LIFT, thus we'll all be seeing them around quite a bit.  For their family, 2010 will also be a year of pursuing passions that God has placed within them regarding a broader Kingdom vision of connecting other church plants from around Switzerland and Europe for mutual encouragement and synergies.  
 
So folks, I first want to underline the part about "we'll all be seeing them (the Best's) around quite a bit" at LIFT. Aside of taking several weeks away from January to the end of February, we are so thankful that for the rest of the year we have a home church within our (2nd) homeland to be refreshed by and blessed to belong to such a wonderful body of believers and friends.  As we are turning over the daily active leadership of LIFT and also the various ministries both Tanya and I are involved with, we totally look forward to enjoying the freed up time to be able to follow the Lord's leading and pursue passions the Lord has placed within us, all the while doing more things as a family of five as well, many of which will also include being with families of LIFT that we just haven't had the time to fellowship with. 
 
Part of our DNA at LIFT is "Serving Together- ALL of us!". It's been mentioned every single week for the last 5 years since LIFT began……you know, right after "The Bible is our source, living our faith and giving it away and  being counter culturally friendly".  Although Tanya and I are involved with numerous ministries, LIFT isn't Corey's church, nor is it Ken or Bedros' church, but LIFT is (put your name here)'s church…..or actually LIFT is all us together as part of Jesus' church! 
 
Furthermore, one of our 5 core values of LIFT called "BODY"- Ministry and Service (formerly known as the Element of Wood) again reminds us that we are all in this together with Jesus, the Head of the church!  Together, as many individual parts of one body, of course with many stepping up a bit more in serving one another at LIFT, we will continue our wonderful journey…….the journey of living our faith and giving it away, first right here in Zug and unto the nations around us and beyond!  Here's some of the Scriptural background to this core value:
 
Romans 12:4-7
Just as each of us has one body with many members, and these members do not all have the same function, 5 so in Christ we who are many form one body, and each member belongs to all the others. 6 We have different gifts, according to the grace given us. If a man's gift is prophesying, let him use it in proportion to his faith. 7 If it is serving, let him serve; if it is teaching, let him teach; 8 if it is encouraging, let him encourage; if it is contributing to the needs of others, let him give generously; if it is leadership, let him govern diligently; if it is showing mercy, let him do it cheerfully. 
Matthew 20:28
"Just as the Son of Man (JESUS) did not come to be served, but to serve, and to give his life as a ransom for many."
I encourage you to do three things:
1) Pray for our church LIFT and for one another!
2) Talk about it, meaning don't hesitate to ask me, or the Servant Leaders what it means that the Best's are turning over the leadership to LIFT, or what broader Kingdom vision means, or any other questions you may have.
3) Consider your calling and what ministry you can serve in as a stronger part of the BODY!
 
In closing, Tanya shared this verse with me a couple days ago in how during this week in particular and the months ahead, it is a great Word of encouragement in faith in the One who endured the cross for us!
 
Hebrew 12:1-3
Therefore, since we are surrounded by such a great cloud of witnesses, let us throw off everything that hinders and the sin that so easily entangles, and let us run with perseverance the race marked out for us. 2Let us fix our eyes on Jesus, the author and perfecter of our faith, who for the joy set before him endured the cross, scorning its shame, and sat down at the right hand of the throne of God. Consider him who endured such opposition from sinful men, so that you will not grow weary and lose heart.
 
Yes, the journey continues………
 
In His grip and grace, 
Corey