Hello everyone,
WE CAN LEARN A LOT FROM THE PAST, BUT WE DON'T LIVE IN THE PAST!  WE LIVE IN A PRESENT REALITY, AND IT IS NOW THAT WE CAN MAKE A DIFFERENCE IN LIFE (OUR OWN AND OTHER'S)!  LASTLY, WE SHOULD LOOK FORWARD TO ETERNAL LIFE WITH JESUS WITH ANTICIPATION AND JOY!!!!!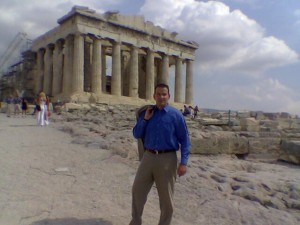 I was able to stand in a piece of history this week, the former glory of a once vast world empire.  For business, I was in Athens, Greece and of course, we can't work ALL the time, so my Greek host named Christos (yes, his name is Christ!) took me to the Acropolis.  So as I am standing in front of this former temple to the gods with a guy named Christ, I couldn't help but understand IRONY as those former Greek philosophers like Socrates and Plato contemplated.  As I reflected on the past versus the future, at that present moment on the Acropolis, life for me was much more than a broken and battered piece of man made architecture and a nice Greek guy named Christ who was not Jesus, THE CHRIST!  Life for me is the present reality of taking the lessons of the past and changing the future for me and others at the only time I CAN make a difference, right NOW!
I can think deep when I need to, but why make things so difficult to understand.  The Gospel Message is simple and answers the questions of the past, the present and the future at all present realities, whether someone lived two thousand years ago, today or in the future.  It's the greatest love story of ALL TIMES!
In the beginning, GOD CREATED US TO BE WITH HIM.  The perfect relationship that Adam and Eve had with God was actually something that we should look back on and desire intensely to have again, to be able to WALK with God and TALK with God all the time in perfect relationship!   Of course as man tried to do things on their own instead of trusting and relying on God, sin entered the world and OUR SINS SEPARATES US FROM GOD.  Ever since then, man has created a system of looking at others and playing the comparison game, thinking as long as I can be a better person that the others, then I'm good enough.  But we know deep down that trying to EARN our way to perfection is hopeless, we can't become God and SINS CANNOT BE REMOVED BY GOOD DEEDS.  Thus, it's God restoring that perfect relationship and God making it possible and God coming to our level to bring us to Him in a perfect relationship again. PAYING THE PRICE FOR SIN, JESUS DIED AND ROSE AGAIN. So, the current reality for all people of all times, is believing it and receiving it. It's that SIMPLE, the perfect relationship again of walking and talking with God! EVERYONE WHO TRUSTS IN HIM ALONE HAS ETERNAL LIFE. The future looks good because LIFE THAT'S ETERNAL MEANS WE WILL BE WITH JESUS FOREVER IN HEAVEN! (Look carefully and you'll see that the G.O.S.P.E.L. was spelled out in the above paragraph.  This was intentional and our cards we have at LIFT nights have the Message translated into German also.  -Or see our website)
In the weeks to come we are looking at the ELEMENTS of our faith!  Summed up, it's quite simple: "LOVE GOD AND LOVE OTHERS!"
Ken is starting our ELEMENTS OF LIFT series this Sunday with the ELEMENT of FIRE- WORSHIP!  From there we will look into how Wind, Water, Wood and Earth go along with Fire in perspective to our faith in God!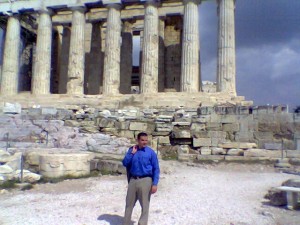 Hope to see you on Sunday at LIFT!!
In His grip and grace,
Corey and Tanya