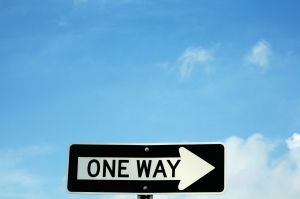 Hello All,
As we are journeying through Timothy, a key point that Ken and I have brought out regarding Paul's letter to Timothy, is that of Paul's personal encouragement and support of Timothy. Like a "son" to Paul, he includes many personal words of affirmation to Timothy.
I had a nice experience this week on a plane back to Zurich from Amsterdam where I was reminded of a former "Paul" in my life. This "Paul" inspired me, encouraged me and served as a Godly example to me, who looking back had a bigger impact than I realized at the time, more than 12 years ago. His real name isn't Paul, it's Kurt and he is the former youth pastor of my former church in Colorado. Tanya and I met him and his wife Brenda shortly after getting married in 1994 and by 1995 we began to volunteer under Kurt and Brenda with the youth ministry on Wednesday nights. Every once in a while we even helped with events and/or occasionally weekenders. By 2000 when Kurt and Brenda moved to serve the Lord in another state, Tanya and I were mainstays with the students and the ministry there and as most of you know, by 2002 I left my "day job" and went into ministry full time at the church and began my seminary studies as well (which led us to "Go" with Jesus to Switzerland in 2004).
What triggered my remembering Kurt was a book that I was reading on the flight which gives an example of the author/pastor and his first "sermon". This author was challenged by his pastor as a teenager to share a Sunday sermon and not just a quick testimony as he was asked to do. So this guy worked hard to have his 30 minutes of a full sermon just to in the end, deliver his first message with passion……but in only 7 minutes! Well, that reminded me that Kurt did the same thing to me a little over 10 years ago. After I was already sharing "messages" with 30 or so students frequently, Kurt challenged me to share a "message" to the church congregation. I put "message" in quotes, because I specifically asked him if he wanted a testimony or a sermon and if he wanted just 5 minutes or a full 25 minutes. His answer was "share a message of whatever the Lord puts on your heart and you have whatever time you need or want". In the end, I don't think I ever told him (until now that is) that I was aiming for the full "message" but delivered only 7 minutes, and then of course he jumped on up there to fill in the rest of the time that was expected! Thinking back, I believe that was my first time sharing a message to an adult congregation. Today, I do it on a near weekly basis and still feel inadequate as a public speaker, but fully adequate on passionately following Jesus and therefore I'm not afraid to talk about Jesus in front of people and prayerfully He can use my availability to make up for my lack of strong preaching ability! I am thankful that Kurt believed in me and challenged me to share what was on my heart!
Last Sunday was great with many of you committing to serving at LIFT in various ways. Your availability is a huge encouragement for all at LIFT and whether you feel adequate or not, Jesus will bless what you commit to Him with devoted hearts and a willingness to serve Him and others! Attached are the various ministry lists that now include many of your names. Someone asked that we send it out for others to have opportunity to know what kind of ministries/needs there are at LIFT.  In the next weeks, we are intending to broaden the leadership roles and follow up with you regarding these ministries. If you didn't sign up last week or weren't there to sign up, please prayerfully consider if and how God would have you be involved in serving at our church. Let us know (personally or via email) where you might want to serve.
 
Lastly, let's continue to pray for one another and for LIFT as a body that the Lord will continue to bless our church as we "grow forward" together in unity and for His glory!
 
Looking forward to seeing you Sunday.
In His grip and grace,
Corey