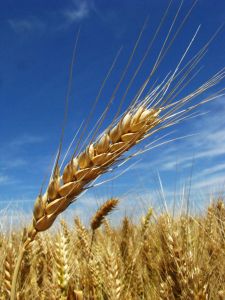 Hello Everyone,
A field ripe for harvest? – Not enought help to harvest it?  Ask the Lord of the Harvest to bring more workers!
-GO—–GO——–GO!!! and don't worry about all the "stuff" needed to take along.  Just GO in faith and the needs will be taken care of as you GO!
-Persons of Peace? –  There will be those along the way that will help, and not necessarily other Christians.  Look for those "people"!
-TELL THEM "THE KINGDOM OF GOD IS NEAR"!!
What is this "Kingdom of God" message?  –  It is the good news of Jesus Christ!!!!
Below (and attached document has both English and German version) is a great way to express the Kingdom of God to those you encounter in life.  We are looking at this GOSPEL message and other "techniques" in the next couple of weeks in regards to helping us to be able to tell the Message.  If you know other evangelistic ways of giving the GOSPEL message, please bring them to share also.
G – God created us to be with Him. (Genesis 1:26)
O – Our sin separates us from God (Genesis 6:5,6)
S – Sin cannot be removed by good deeds. (Titus 3:5)
P – Paying the price for sin, Jesus died and rose again. (1 Corinthians 15:3,4)
E – Everyone who trusts in Him alone has eternal life. (John 6:47)
L – Life that's eternal means we will be with Jesus forever in heaven! (Rev. 22:5)
In His grip and grace,
Corey and Tanya
"The harvest is plentiful, but the laborers are few; therefore beseech the Lord of the harvest to send out laborers into His harvest."
Jesus Christ (Luke 10:2)