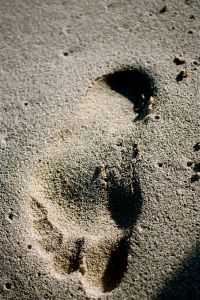 Hello All,
 
Today is a rainy day here in Switzerland, but since it's a bank holiday and I don't have to work, I am not complaining too much and getting some inside projects done, not to mention enjoying some game time with the kids and Tanya.  So easily society has forgotten what today really is, and thus my intentional italics calling today just a "bank holiday".  It is Pfingstmontag (or Pentecost Monday) a day of remembering that the Holy Spirit was poured out and is with us today, and everday!  After Jesus died and rose again on Easter, he ministered 40 days as the Risen Savior on earth before He ascended to heaven to be with the Father (that's why some of us got Thursday before last, the 17th of May, off of work too).  Then 10 days later, the Holy Spirit came to us that powerful and amazing day called Pentecost!  What a wonderful message on Saturday from Dr. Michael Eaton in reminding us of the power of the Holy Spirit that enables us to truly live our faith in Jesus in a powerful manner with strength, confidence and joy!  If you care to be blessed by reading it again for yourself, then read the end of the Gospel's (Matthew, Mark, Luke and/or John) and first couple of chapters of Acts!
 
So, in the spirit of catching up and getting ahead this week on a blessed Pentecost Monday I want to remind you of our BIG STEP this next Sunday, June 3rd 2007, as we meet for the first time at the Kirchgemeindehaus of Zug's Protestant Church.    Once again, even yesterday morning we only had a couple of seats available at Vorstadt 30 and clearly it's necessary to take action to accommodate the growth that the Lord is blessing us with at LIFT.  Unfortunately we can only use this larger facility once a month, so it will only be the 1st Sunday of each month that we meet there and still at Vorstadt 30 the other Sundays of the month. 
 
This begins an interesting transition until LIFT has a permanent solution regarding our meeting space so there are two things I would like to remind us of: 
First, regarding finding LIFT each week: The Kirchgemeindehaus is only approx. 300 meters away from Vorstadt and we will always have someone (or a sign) posted at Vorstadt to direct people to the new location.  So don't worry about getting lost!  A map is attached as well!
Secondly, and more importantly:  Having a "bigger" worship service just once a month could lead to sending a mixed message of only emphasizing our church attendence in a once a month manner.  These services will be an intentional opportunity for you to invite and bring somebody to see what LIFT (and the Gospel Message) is all about since we will have the extra space.  There will be Communion (The Lord's Supper), a full worship team and nice fellowship. REMEMBER, OUR FAITH AND WORSHIP OF GOD IS DAILY!  Even as our website is: www.liveitandgiveit.com we at LIFT are about LIVING our faith and GIVING it away, and that is any and everyday!  
I do hope you will join us this Sunday especially this first "BIG STEP" Celebration Worship Service for LIFT, and also continue to pray that God will show and provide to us a more permanent worship venue…………….but it's exciting to see his provisions thus far!        
 
One last thing, we have just begun with our new message series based on Joseph.  An amazing man of the Lord from the Old Testament who proves that godly character regardless of circumstance can lead to an amazingly blessed life!  Looking forward to seeing you at LIFT!
 
In His grip and grace,
 
Corey
 
P.S.-  Those with connections to the U.S.A, today is a double Holiday in that it is also Memorial Day.  May God continue to bless America and thank you (past, present and future) to all those that have served our country!