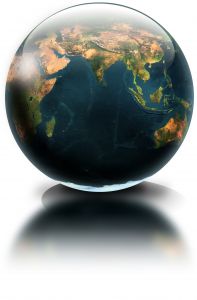 Hello all,
 
What an encouraging way to end the week!  I just got an e-mail from Ken regarding a friend of LIFT who attended throughout last year while living in Zug.  Some of you may remember Esther, a woman from China.  She was an encouragement to me (and others) in many ways.  Her friendly smile and wonderful faith in Jesus that was rekindled after many years during her adult life of not walking with Jesus.  She had mentioned how she was renewed to the faith that her father had taught her in her early days.  I appreciated her sincere praise and support of what we were doing at LIFT in Zug.  And then like many international people who come and go in cities like Zug and Zurich her journey took her other places and only an occasional contact.     
Here's the e-mail update she sent to Ken:
Hi Ken,
Glad to hear from you. I have been traveling around and I have decided to start to build the little church in my father 's village in China. Before my father passed away, he has asked me to fulfill this dream for him if I can. It was difficult because of the government –I went back and forth for a few times and finally I got hold of the Christian group over there to help me –we are still fighting with the govt regarding various issues. Please pray.
Esther 
Let's do just that, let's pray for Esther and the Christ-followers in this village and across China who are serving the Lord and His Kingdom.  There is an amazing revival for the Kingdom that has been going on in China for years now and may the Lord continue to bless China!
 
I am reminded of what Jesus said after he arose from the grave and before he ascended to heaven:
Acts 1:8- "But you will receive power when the Holy Spirit comes on you; and you will be my witnesses in Jerusalem, and in all Judea and Samaria, and to the ends of the earth." 
Thank you, Jesus, for Your Word and Holy Spirit you gave us!  Thank you, the original disciples and witnesses and those afterwards, who carried the Message into the world throughout the centuries and generations.  Thank you, Esther and all of us today, who can be a light for Jesus in our world around us (wherever that is)!  Let's pray for each other!
We are continuing our journey through 1 Timothy this week and I hope you can join us!   
 
In His grip and grace,
Corey