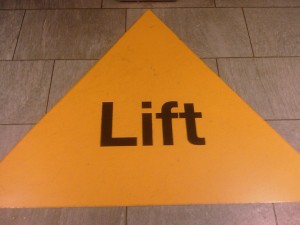 Hello All,
It was five years ago today, that 13 people gathered in our little apartment and began to worship, fellowship and share God's Word together.  It was also the first time that Ken and I met each other (Tanya and Kristin met a couple weeks earlier). Whether you were there that first night, or have come alongside LIFT in the years since, it's an honor and a privilege to share life and faith together.  Our God is an amazing God, and what LIFT has "lived" has been a testimony to His faithfulness; all glory to God!  The future looks good………….we can already read the end of The Book and find out that with Jesus, we've got an eternity to look forward to together!  In the meantime, the journey continues for us to GO into our realm (in Zug and the nations) and share the Gospel message of grace, love and hope!
Check this out, it's the very first LIFT update I ever sent out back on Sept 2, 2004.
+++
—– Original Message —–
From: Best's
To:
Cc:
Sent: Thursday, September 02, 2004 5:39 PM
Subject: New Ministry-Zug/Baar
Greetings everyone,
This e-mail is in regards to a new ministry group beginning right here in the Zug/Baar area.  The vision is to have an English speaking ministry that glorifies God as we share life with others, including the Gospel message, and also as we individually grow in our faith in God through Jesus Christ.  Or in other words, "to Live it and Give it" right here in the canton of Zug!  Regardless of nationality or church background we welcome you and others to join us in getting to know our Creator in a deeper and closer relationship!
We, as part of the team effort, are Corey and Tanya Best. We have two children (Livia; 7 and Silas; 3) and we all are fresh "off the boat/plane" from Colorado, U.S.A. and are beginning our next adventure in life here in Zug/Baar.  Our journey of faith begins and ends with Jesus and we are simply excited to serve Him and see what He has in store for the future.  Our connection to Zug is through Tanya as she is also a "Zugerin" growing up here for half of her life, although she was born in Aspen, Colorado and lived the other half of her life in the U.S.   Our family has dual citizenship, but I am the one with the accent over here.  I grew up in Washington State and moved to Colorado in 1988.  Being raised in a Christian home, I was blessed that God made it easy for me to know Him as my Personal Savior.  I have a background of both general management/marketing and ministry, and feel that God has shaped Tanya and me in a manner that He has divinely led us here.  For the last couple of years I completed my Master's Degree in Theological Studies and served in student ministries at a Bible Church in Colorado.  We will share more later…
Beginning THIS Sunday (Sept. 5th) we are launching LIFT NIGHTS here at our home from 6:30 pm -8:30 pm.  This theme is about lifting up the name of Jesus and "L"iving "I"n "F"orever "T"oday, as we feel that an eternal relationship begins when one accepts Jesus on this side of heaven and not just after one dies.  Our time will begin with a casual fellowship time including snacks, then a time of "Praise & Worship" to the Lord (I can manage with the guitar until others can help too) while sharing "life" together in regards to getting to know each other better and what/how we can pray for one another. We will end with a teaching time from the Bible.  Kids are welcome.  I did mention casual and please come as you feel comfortable.
We are looking forward to seeing what God does in this area for His kingdom!
In His grip and grace,
Corey and Tanya
+++
Yes all, we are still looking forward to seeing what God continues to do in this area for His Kingdom! 
In His grip and grace,
Corey